What do H.P. Lovecraft, The Goonies, and Pirates of the Caribbean all have in common?
If I do my job well, one of my books! It is my hope that I can incorporate flavours and inspiration from these works into the final draft of The Sounding Glass. With the adventurous spirit and camaraderie (and pirates) of the Goonies, the fun and mystical otherworldly history (and pirates) of Pirates of the Caribbean, and the spooky New England coast atmosphere and ancient mystery of Lovecraftian tales, The Sounding Glass will be a tale of four kids on a mission to solve a riddle from the past (a past with pirates!) and release themselves from the grip of a 300 year old curse.
Unfortunately, I'm not quite ready to take on that process as I thought I would do this November. I'm still heavy into research mode and haven't rehashed the plot to my liking yet.
However, as I am still compelled to participate in National Novel Writing Month, I found the perfect solution and I am incredibly excited about it. This year will see the discovery of:
The Legend of Mad Jim Grin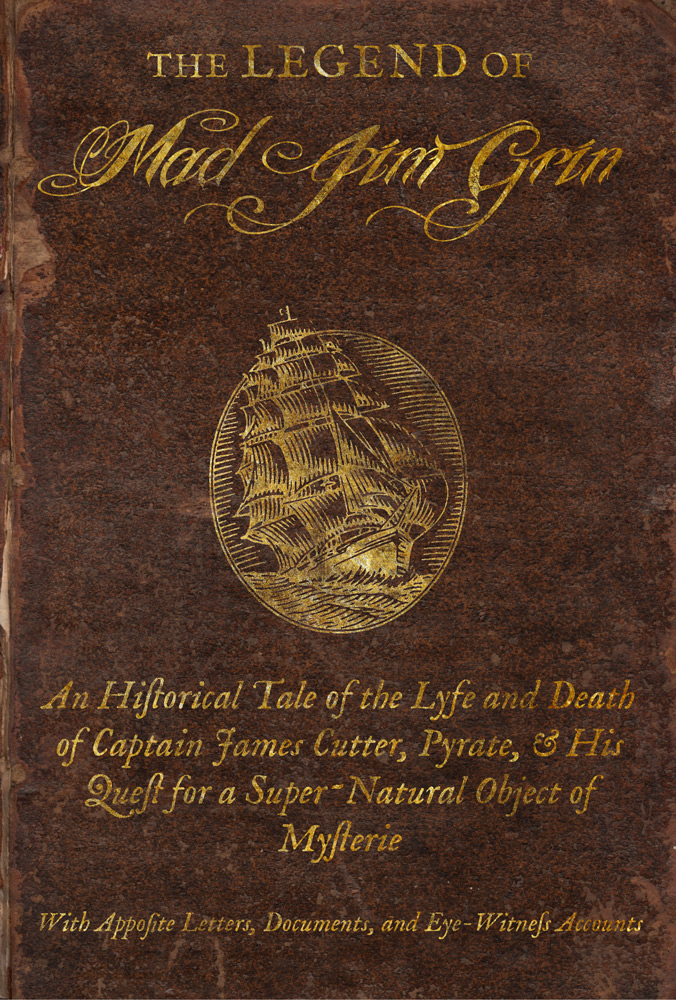 Not a novel, per se, but an important document. Or rather, collection of documents, with the blanks filled in by the humble curator of said documents. Here we will find all of the extant historical information on that most enigmatic of privateers turned pirate, Captain James Cutter, aka Mad Jim Grin, be it from news clippings, ship's articles, letters from the mother of his unclaimed son, or only a passing mention of him by other doomed pirates on the witness stand.
What do we know of his upbringing? How did he come to be a pirate? Where did he learn of the object that would become his life-long obsession? And did he ever find it? Was his quest the cause of his death or was it something more sinister?
This is where it all begins.